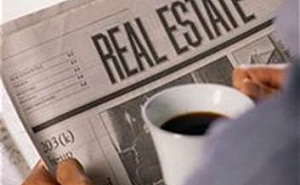 Good morning and happy Friday!
Each Friday we share with you the must-read, real estate news of the week. We've got everything you need to know to stay on top of breaking industry news and trends.
Grab your coffee and get reading!
"Four Things To Look For In A Real Estate CRM"
Are you in the market for a real estate CRM/contact management system? This week Agent Genius provides a great list of what to look for in a CRM provider. As you know, relationships are the key to this business so having an effective management tool is critical. Continue reading . . .
"America's Best Places To Live"
This week CNN Money shared their list of the best places to live. Carmel, IN and McKinney, TX took the top two spots on the list. Did your city land a spot on this coveted list? If yes, add this to your marketing presentations. Continue reading . . .
"Why Your Real Estate Videos Should Be Above The Fold On Your Facebook Timeline"
You have probably heard the phrase "above the fold" when it comes to newspapers, right? In the "olden days" when we relied on newspapers to give us information about what was happening in the world, the most important stories were above the fold of the newspaper because that top half of the newspaper is typically the part that most people read first. Did you know that Facebook has an "above the fold," too? Right underneath your Facebook Timeline header photo there are four boxes. These boxes might share your photos, recent check-ins, friend count, subscription counts, or any other host of apps you may have downloaded to your Facebook page. Continue reading . . .
"Make Customer Service A Priority In Your Online Presence And Then Reap The Rewards"
In your very busy day, posting to Facebook and Twitter may seem low priority; however, social media is one of the best and easiest ways to keep in touch with clients and to nurture new relationships. If you dedicate thirty minutes a day to your social media channels and engage with your fans/followers, you'll soon be reaping the rewards. Continue reading . . .