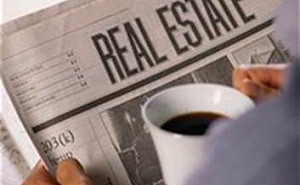 Good morning and happy Friday!
Each Friday we share with you the must-read, real estate news of the week. We've got everything you need to know to stay on top of breaking industry news and trends.
Grab your coffee and get reading!
"5 Reasons It Could Be The Opportunity Of A Lifetime to Buy A House Right Now"
This week TIME magazine reported that this year may be the best time to buy a house. There's no guarantee, of course, that home prices will escape another dip next year, especially if there's a recession or any sort of economic slowdown. And it may take some time for real estate prices to recover fully. In addition, not everyone who might want to buy today will be able to get a mortgage. But for people who can afford to buy a home and expect to stay in it for at least a decade, there's a compelling argument that the current housing market offers an exceptional opportunity. Continue reading . . .
"Buying A Home Is 45% Cheaper Than Renting"
Housing Wire reports this week that it's more affordable to buy a home than to rent in the 100 largest metros in the nation. That's the case if you plan to stay in the home for seven years, which is the average time Americans traditionally live in a home before moving. Continue reading . . .
"Don't Underestimate Autumn Home Sales Potential"
Alisha Always Braatz of Inman News hates that people think summer is the only time to buy or sell a house.  She says, "Autumn is a great time to have a house on the market, says Realtor.org: Inventory is down and so are the days on market. Sellers can overcomplicate the process. But when it comes right down to it, a sale is about motivation and money. Supply and demand. Simple, simple stuff. Like going back to school, freshly sharpened pencils and new haircuts, real estate is elementary. And always worth celebrating. Go September!" Continue reading . . .
"5 Easy Ways to Build Client Loyalty"
In the National Association of REALTORS® (NAR) 2011 Profile of Home Buyers and Sellers, NAR found that 70% of home sellers found their real estate agent through a referral or used a REALTOR® they've worked with in the past. Only 3% found their agent from a website and only 1% from the newspaper, yellow pages, or home book advertising. And when polled, the vast majority of recent sellers said that they would probably or definitely use their agent again or recommend him or her to others. What does this research tell us? It points to the importance of building loyalty with existing clients. If you have a satisfied client who's in a position to use your services again and refer you, make sure you continue to build the relationship with him or her for years down the road. Never assume a client will remember you and the great experience they had with you. Continue reading . . .