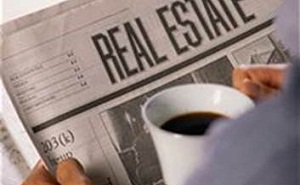 Good morning and happy Friday!
Each Friday we share with you the must-read, real estate news of the week. We've got everything you need to know to stay on top of breaking industry news and trends.
Grab your coffee and get reading!
"Signs Of Recovery In The Housing Market"
This week CENTURY 21 Redwood's Cameron Shosh and his clients were featured on CNN Bottom Line talking about the recovery of the housing market in Washington D.C. Continue to watch the segment . . .
"5 College Towns Where It Pays To Be A Landlord"
Is your local area of expertise a college town – Boston, Atlanta, Madison? Find new buyers by promoting the idea of being a landlord. Investment properties can yield great returns in the right market. Continue reading . . .
"3 Easy Ways To Become Referral Worthy"
It's no secret that referrals are the corner stone of a successful real estate business. Providing great services to your clients lead to them recommending your team to their family, friends and coworkers. How can you ensure you're referral worthy? Continue reading . . .
"Get Creative With Your Marketing With Postagram"
A few months ago we shared the wonders of Postagram right here on the blog. Now Postagram is offering even more creative marketing and gift options to amplify your business and client satisfaction. Use your stunning Instagram photos to create something powerful and memorable. Continue reading . . .