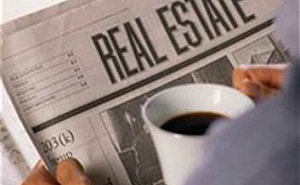 Happy Friday!
Each Friday we share with you the must-read, real estate news of the week. We've got everything you need to know to stay on top of breaking industry news and trends.
Grab your coffee and get reading!
"CENTURY 21 Moves Into EA's SimCity Social"
As you know, this week the CENTURY 21 brand became integrated in the wildly popular Facebook game SimCity Social, created by EA Games. This week Forbes magazine covered the brand's bold move and applauded the decision to pursue first time homebuyers through social gaming. Continue reading . . .
"How To Show Buyers They Are Getting A Bargain On A Home"
Price is always a sticky subject when it comes to buying or listing a home. One of the best skills an agent can have is the ability to educate clients on market conditions, local real estate trends and past experiences to help demystify a home's price. This week Tara Nicholle-Nelson of Inman News advises how to navigate this conversation successfully. Continue reading . . .
"America's 20 Best Cities"
This week MSN Real Estate published their list of the 20 best cities in America. Factors considered in selecting the winning cities were: leisure activities, education/schooling, economy, crime and air quality. The top five cities crowned were: San Francisco, Seattle, Washington D.C., Boston and Portland, OR. Continue reading . . .