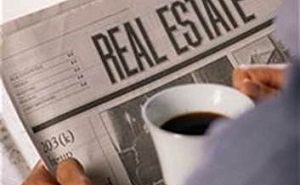 Good morning and happy Friday!
Each Friday we share with you the must-read, real estate news of the week. We've got everything you need to know to stay on top of breaking industry news and trends.
Grab your coffee and get reading!
"7 Cities Where Home Prices Are Jumping"
This week Business Insider reported on the seven cities in the U.S. where home prices are experiencing the steadiest rise. The top three on the list are Los Angeles, Miami and San Francisco. Continue reading . . .
"Best On The Block: Tips For Improving Curb Appeal"
Homesessive, formerly known as StyleList Home, gave a great list of tips this week for upping a home's curb appeal. These 5 easy steps will take your seller's listing to the next level and help attract new buyers. Continue reading . . .
"How Realtors Can Harness The Power Of Social Media"
Working in real estate requires a variety of skills, but building relationships is number on one the list. Agent Genius shares how to nurture your existing client relationships and get to know new prospects via Facebook and YouTube. Continue reading . . .
"Cut Through The Facebook Noise To Connect With Clients"
At Agent Reboot, Facebook marketing guru Jimmy Mackin does a presentation on the power of Facebook lists. Creating lists of clients, prospects and colleagues can help manage the noise that is your Facebook news feed. Keep tabs on your most valuable relationships with this easy, free feature. Continue reading . . .