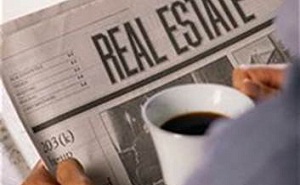 Good morning and happy Friday!
Each Friday we share with you the must-read, real estate news of the week. We've got everything you need to know to stay on top of breaking industry news and trends.
Grab your coffee and get reading!
"The Real Benefit of Social Media For Real Estate: Client Loyalty"
This week on Agent Genius, Carrie Gable wrote about why as a real estate professional you should invest time in social media. "The real benefit of social media marketing doesn't lie in how much money you make off of people who stumble across your Facebook page. The biggest perk of having a strong online presence is developing a sense of brand loyalty. It's about fostering a relationship between consumer and business and developing a sense of loyalty within the consumer. If you can accomplish that, then you will have tapped into a group of people who will advocate for you and your business by sending you referrals, using you themselves, and publicizing your business." Continue reading . . .
"Hyperlocal: 3 Ways To Get Creative With Instagram Marketing"
Meg Herbet at Inman Next wrote a great piece this week about how to use Instagram to get more local exposure for your real estate business. She gives a fantastic example (video included) of how a local restaurant put these tips into practice and saw a major lift in their exposure. Continue reading . . . .
"10 Worst Things To Forget Before A Move"
As a real estate professional, you do all that you can to prepare buyers and sellers for their next move. Sometimes thing get overwhelming in those final days before closing and move-related items can slip through the cracks. This week MSN Real Estate provided a top 10 list from the American Moving and Storage Association of tasks and errands to be sure you've completed before moving day. This is a great tip list to share with your clients. Continue reading . . .