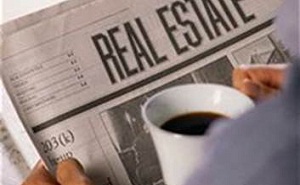 Happy Friday!
Each Friday we share with you the must-read, real estate news of the week. We've got everything you need to know to stay on top of breaking industry news and trends.
Refill your coffee and get reading!
"Rookie Agent/Seasoned Agent: Success Stories From Both Ends Of The Spectrum"
This week Collin Bray, agent at CENTURY 21 Cityside in downtown Boston, was featured in the Massachusetts Association of Realtors publication "Baystate Realtor." The article positioned Bray as a rookie realtor having great success in the business.  In the piece he says, "I credit a lot of my success with my emphasis on goal setting. I set daily and monthly goals for things like how many calls I'll make and how many face-to-face meetings I'll have. But the follow-up is also extremely important, so every REALTOR® should establish a database with contact information." Continue reading . . .
"How To: Sell A Home During The Fall Season"
Spring may be the busiest home buying and selling season, but fall is a close second. This week TheStreet.com shared a fantastic article with tips on selling your home in the fall including: use warm weather listing photos, add seasonal decorations for showings, give the home a cozy smell and more. This is one to bookmark! Continue reading . . .
"3 Tricks To Improve Your Follow Up With Past Clients And New Prospects"
Referrals are the bread and butter of the real estate business. How do you keep your clients happy and the prospects flowing in? Agent Genius says, "If you're interested in maximizing your referral business and converting as many leads as possible into clients, you need to have the right follow-up systems in place. With leads, you need to make sure you're responding to each and every one of them and responding fast. You also need to stay in contact with them long-term, so when they are ready to use your services, you're the one they'll choose." Continue reading . . .
"5 Social Media Faux Pas For Real Estate Professionals"
Using social media properly can deliver super results for your real estate business. However, committing "Random Acts of Social Media" or RASMs as our friends at Inman News like to call them, can actually alienate your clients and prospects. In this great article by Inman News' Chief Strategist Katie Lance, you will learn exactly what not to do on social media. Step one – disconnect your Facebook and Twitter accounts! Continue reading . . .