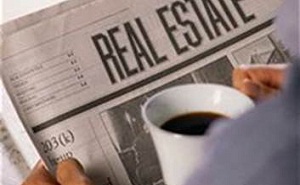 Happy Friday!
Each Friday we share with you the must-read, real estate news of the week. We've got everything you need to know to stay on top of breaking industry news and trends.
Refill your coffee and get reading!
"Repeat Business: CENTURY 21 Increases Super Bowl Advertising"
Last weekend at the NAR Conference in Orlando, FL CENTURY 21 announced a return to the big game. In this interview with Housing Wire, reporter Megan Hopkins chatted with Chief Marketing Officer Bev Thorne about how the brand's Smarter. Bolder. Faster. Agents will take center stage on Super Bowl Sunday. Continue reading . . .
"2012 Update On The Luxury Real Estate Consumer"
How has the luxury real estate market changed this year? Agent Genius shares the results of a recent survey on current attitudes towards luxury purchases. Buyers in that segment are looking for "less bling and more artisanship, uniqueness and quality." Continue reading . . .
"Contractor Tips: 10 Home Areas That Likely Need A Pro"
When working with buyers or sellers, there are often areas of a home that need immediate repairs. The editors at Houzz asked experience contractors what homeowners can take on themselves and what projects definitely require a professional. Continue reading . . .