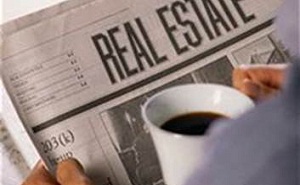 Happy Friday!
Each Friday we share with you the must-read, real estate news of the week. We've got everything you need to know to stay on top of breaking industry news and trends.
"Why The New Facebook News Feed Changes Are Perfect For Real Estate Agents"
Facebook announced a revamp to its News Feed today that places more emphasis on photos, video and other visual content that surfaces in users' feeds, along with other changes aimed at making the Facebook feature the best personalized newspaper. The redesign's focus on images and video could help generate more interest in listings real estate agents market on the social media site. Continue reading . . .
"How To Personify Your Brand To Connect With Customers"
You are your company. But first, you are an individual, a human. So are your customers. If you sit down and review your mission, vision, and values you reveal the real you. You'll have clarity about what you are passionate about, and you can find a variety of ways to brand your business around the things you care most about. Goals and strategies have a focus and purpose. Second-guessing yourself becomes a thing of the past, and your expertise shines. You go with your gut, you stick to your guns, and you do what's good for your business and more importantly, your customers. Continue reading  . . .
"How To Budget For Your First Home"
So, you've gotten your financial situation in order and are ready to buy a house. Do you know how much house your monthly budget can handle? In this installment of MSN Real Estate's Buying Advice, you can look at the costs associated with homeownership and get tips on how to better prepare for those expenses. Continue reading . . .