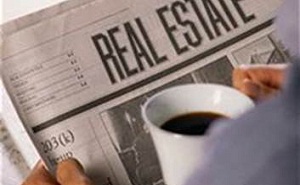 Good morning and happy Friday!
Each Friday we share with you the must-read, real estate news of the week. We've got everything you need to know to stay on top of breaking industry news and trends.
Grab your coffee and get reading!
"CENTURY 21 Sponsors USA Bobsled Team"
Announced at the CENTURY 21 Leadership conference in Miami, FL this week, Inman News reported, "Century 21 Real Estate LLC, continuing its sports-focused 'Smarter. Bolder. Faster.' marketing campaign, is now a sponsor of the U.S. Bobsled and Skeleton Federation (USBSF). A Century 21-branded bobsled, along with branding on all of the team's sleds, team jackets and speed suits, will accompany the U.S. bobsled and skeleton teams during their participation in the Winter Olympics in Sochi, Russia from February 7 – 23." Continue reading . . .
"First Time Homebuyer? 5 Items to Cross Off Your List"
Buying a home can be both exciting and overwhelming for the first-time homebuyer. If you've decided to take the plunge into homeownership and have already started the search process, make sure you're not making some common first-time homebuyer mistakes. Your upcoming investment could end up being a bad decision if you overlook some important facts about homeownership and sign that contract before you're really ready. AOL Real Estate offers five mistakes first time homebuyers need to avoid. Continue reading . . .
"Instagram Hits 150 Million Users – How Are You Marketing Your Business?"
This week Instagram announced they have grown to over 150 million users with over 60 percent of users snapping shots from outside of the U.S. Founded in March of 2010, the company has seen their most dramatic growth of late, acquiring 50 million users in the last six months alone. With roughly 60 million users in America, businesses have flocked to the simple tool to spread their message, host contests, expand their social network and influence, and give consumers a creative way of connecting with brands of all size. That's a lot of prospective clients. Continue reading . . .