We are celebrating our 50th anniversary and over the next few months, we will be sharing the stories of our #relentless, by the decade, who have been eye-witnesses to the humble beginnings, the evolution, and the extraordinary momentum of CENTURY 21 Real Estate.
We had the privilege of hearing the story of Rocco Morella III of CENTURY 21 Hallmark Realty in San Jose, California. When you ask him how long he's been with CENTURY 21 Real Estate, his response just may stop you in your tracks.
"I was born into CENTURY 21."
Following in the footsteps of his father, Rocco learned the ropes from the best of the best, in the humble beginnings of CENTURY 21 Real Estate in the early '70s, as CENTURY 21 was the 1st, in real estate, to franchise. Officially joining the ranks in 1972, Rocco can remember the exact conversation with his dad, the day he learned their next move was to become CENTURY 21 real estate agents. They were one of nine offices started in Santa Clara County California.
"We are going to be a part of CENTURY 21." Rocco Morella Jr. casually mentioned to his son.
"Do we have to buy anything?" Rocco III asked.
"No. We need cards but I am going to buy them for you." Rocco Jr. continued. "Why are we doing this? It can be worth something." His dad assured him.
Though Rocco didn't fully understand everything that day, he trusted his dad and believes it was on that day that changed everything for him.
"It's been better than what I could've ever expected in my life," Rocco said, as he took us down memory lane to a much simpler time.
We asked Rocco, "what's one thing you remember about running your business during the '70s?"
"Paperwork! Papers everywhere!" Rocco said, with a hint of excitement in his voice. "Bookkeeping was huge, and if we were off by 2 cents, our secretary would spend hours looking for it. We had to keep track of everything!"
Back then, reputation was everything. "There was no way you would do a deal with someone if they didn't have a good reputation. Many transactions were a handshake." Rocco recalls how important it was to the business to be viewed as reputable and trustworthy.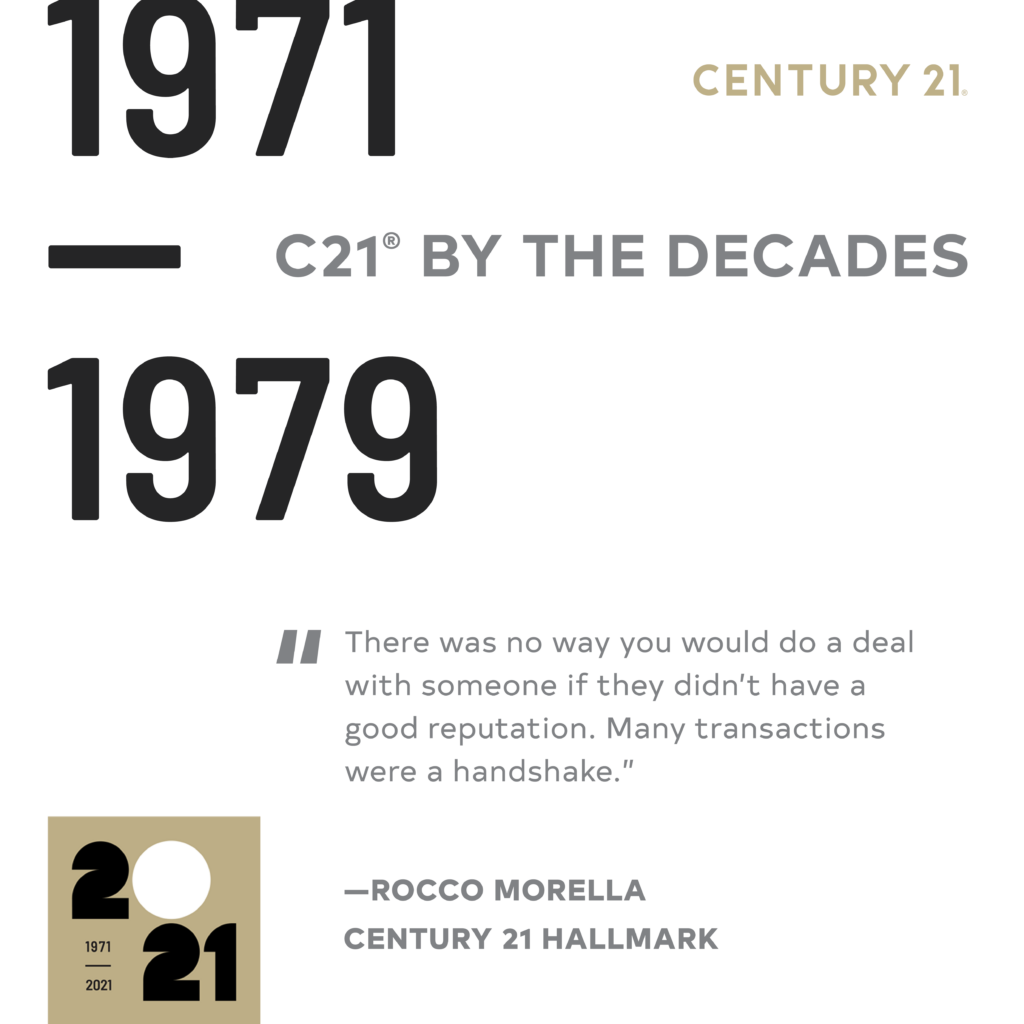 "Our contracts were only one page when I started, and when it went to two pages, I thought the business was going to hell," he said as he chuckled about how much of a shift it was to his business when the buyer and seller contracts were updated.
Though much has changed since then, some things have remained the same.
"They were brilliant," Rocco recalls, as he shared with us how much the CENTURY 21 brand was a disrupter to the real estate industry with print and television advertising.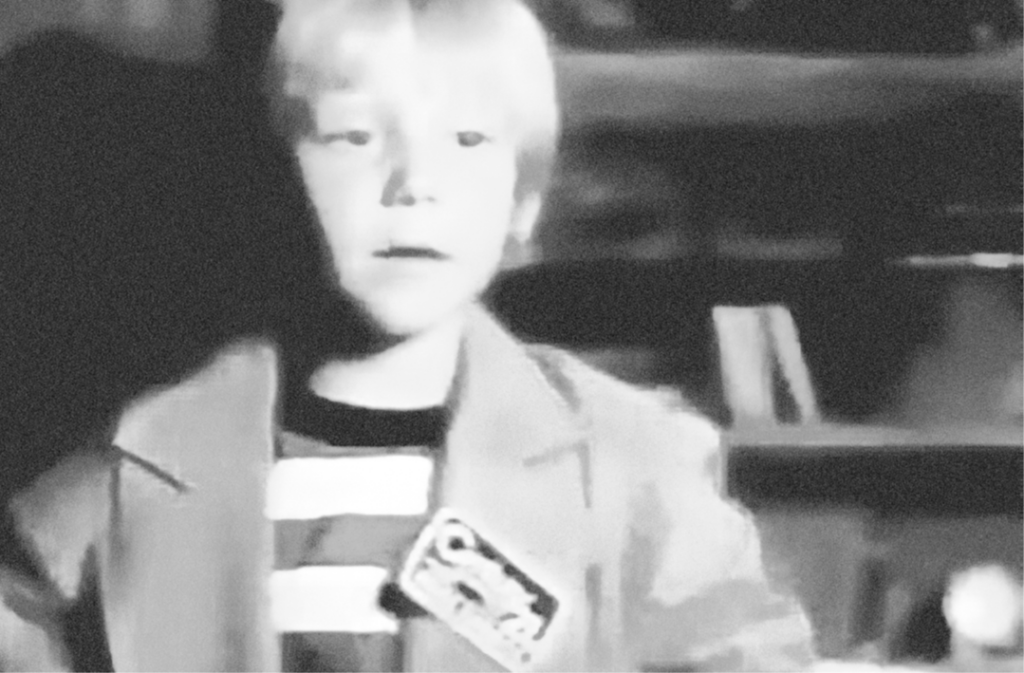 "We were in commercials, print ads, and radio ads, and when people would find out you were with CENTURY 21, they'd say, 'you're with that company that uses kids in advertising!' It was some of the best advertising I'd ever seen. It was impressive. Very, very impressive."
Having the opportunity to hear Rocco recount the early days of real estate, paints a much different picture than what most think of real estate today. There were no computers, no smartphones, and social media was non-existent. Agents like Rocco were there to experience a time where the backbone of your business was your reputation. As we celebrate our 50th anniversary, we will be sharing even more stories of our #relentless, who have been boots-on-the-ground, throughout the decades. #OurBrandofRelentless