When it comes to scaling globally, we couldn't think of a more qualified guest for episode 11 of The Relentless. Our guest of the hour is none other than CEO and Co-Founder of York IE, Kyle York. Kyle has a proven track record of supporting well-known internet giants Twitter, the New York Times, Amazon, and Netflix, to name a few. His company's mission is to work with entrepreneurs and angel investors to help them build solid companies, create new jobs, grow generational wealth, all while they impact the world.  
This episode is full of mind-shifting thought starters that can help anyone, in any field of business, scale and grow. Kyle's motto is to scale globally while maintaining a local heart and a global ambition. He believes this is possible when your key focus is your connection with your customers. When you make it a point to obsess over how you can turn your customers into your biggest advocates, or as Kyle calls them, brand evangelists, you create the foundation of your business model that can make scaling to any size a strategy that's within reach.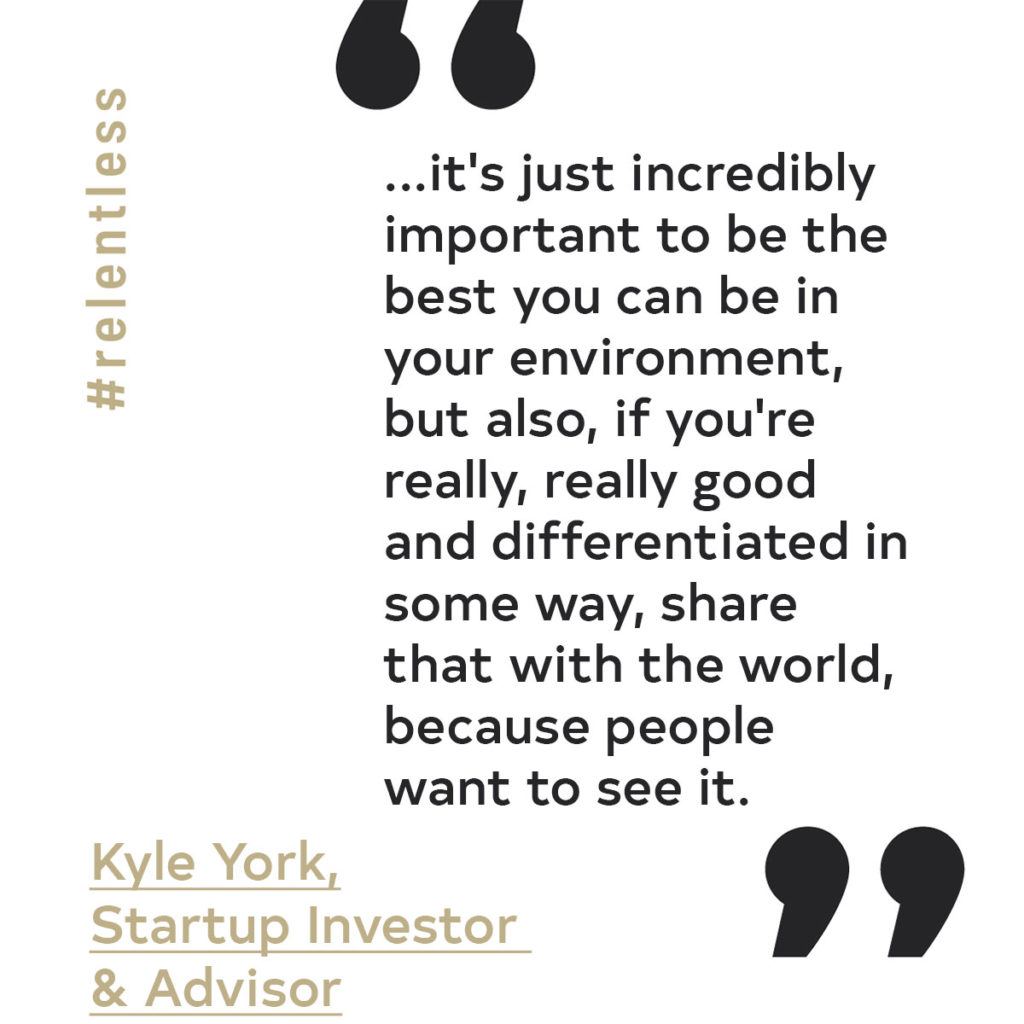 It's a global mindset that can help you reach and impact those outside of your current market. Thinking globally, or looking at the bigger picture, can allow you to position your business in a way that can grow in staff and revenue.
Here are our top 3 takeaways from this episode:
Set your goals and ambitions. – Sustainable growth, before it physically happens, may initially be a mindset. Thinking bigger can help you take steps to scale your business outside of its current reach. Once you decide you are ready to scale, write your goals down and begin developing a strategy to put them into action. We shared some best practices on effective goal setting in episode 2 of the podcast.
Embrace your unique differentiation. – Be yourself. Everyone is different with a unique approach, and experience. Whether you realize it or not, people want to hear from you. They want your perspective and insight and when you share your expertise, it helps set you apart.
Leverage technology or tools to help you innovate. – This could be in the form of sharing what you know in a video series on Instagram or creating blog content online and then sharing it with your current sphere, and on various social channels. In the age of tech, innovation is limitless. You can reach people who may not be in your current market but are looking to relocate. The power of social media and using tools to create social ads to increase your reach is a great way to innovate your growth strategy.
When we asked Kyle, what does it mean to be relentless? He shares a practical yet, you guessed it, growth-oriented response. We won't share it here; you'll have to listen to episode 11 to find out! #jointheconversation