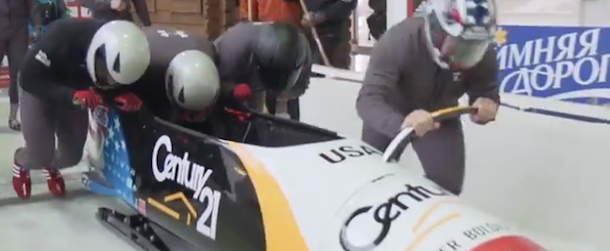 The CENTURY 21® System is proud to sponsor the USA Bobsled and Skeleton teams. Today we hear from Nick Cunningham, who rides in the CENTURY 21 sled about the basics of a great run.
Nick explains, "We have a start cadence so we know when to hit the sled." He continues, "You can't win a race at the start line, but you can definitely lose with a bad start."
So how do they make sure they get off on the right foot?
They have a very specific order. Nick describes, "The pilot (that's me), jumps in first. The next teammate jumps in two steps after, the third man right after him, then finally, the break man. The break man is the last to jump in, but the first to actually sit down."
Watch the team practice their perfect start:
Show your support for Nick and the team by following real-time updates from "CENTURY 21" on Facebook and Twitter.