What's the secret to generating referrals? Isaac Mendez knows. Isaac is a Relentless Agent Award winner, and when we sat down to talk real estate, he pulled back no punches in sharing one of the key ingredients to his success. For Isaac, when it comes to serving your clients and leaving a lasting impression, his strategy is quite simple. Water the relationship.
It's often the little things, Isaac says, the simple things, that can impact someone's life in a meaningful way. Isaac's unique, yet simple approach to relationships have become the backbone of his business.
"I try to do something special for every deal, for every client."
-Isaac Mendez
Isaac makes it a point to look for ways to do something for each of his clients. Whether it's working on a septic tank, helping to install a fence, or taking money out of his own pocket to hire a contractor to do a job, going above and beyond to give 121% is what Isaac does best.
What does any of the above have to do with "watering the relationship?" Read on.
Isaac's kindness doesn't just stop with each transaction. He's been known to visit with clients on their jobs, stop by their homes, or give them a ring just to catch up. With an already busy schedule, why would one feel compelled to continue having intentional interaction, and building relationships with clients, once a deal is closed? Well for Isaac, this is what he considers "watering the relationship."
Isaac views each of his clients not just as friends but also as business partners. He knows that if he treats his clients well, goes above and beyond for them, and does what he can to deliver the extraordinary, then they will not only be his lifelong friends, but because of his lasting impression and watering of the relationship, they will refer him to friends and family who are looking to buy or sell a home.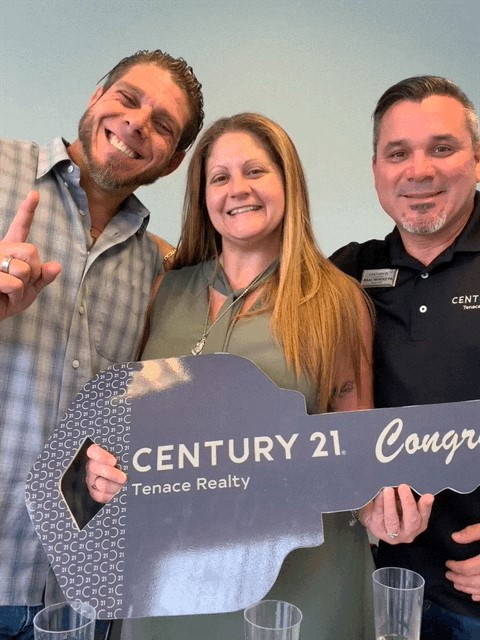 We've compiled some of our favorite takeaways from Isaac, to help you begin watering the relationships in your life.
Value your referrals– Your clients who refer you, trust and respect you. Those who are referred to you, know you through a friend. Be honest and integral in your business and treat those who are referred to you in a high regard because the recommendation was given off trust and respect.
Always look for ways to elevate- Keep raising the torch and the bar high. Look for ways to go above and beyond to create meaningful moments and lasting impressions for your clients.
Relationships are opportunities- Every client is an opportunity to build a new business relationship. Nurture your relationships because you never know what new relationships will grow from the one's you've watered.
Learn more about Isaac and why he's been named among the relentless by visiting the Relentless Agent Awards website. #jointheconversation