Buying a home for the first time can be difficult and overwhelming! You have to find a home you can afford and a home that you and your family love. There are so many factors like the price of property taxes, the school district, the crime rate, mortgages, and whether or not the home is a "fixer upper." We posted a question on our Facebook page asking for your best tips for first-time homeowners. Read advice from CENTURY 21® Agents and clients.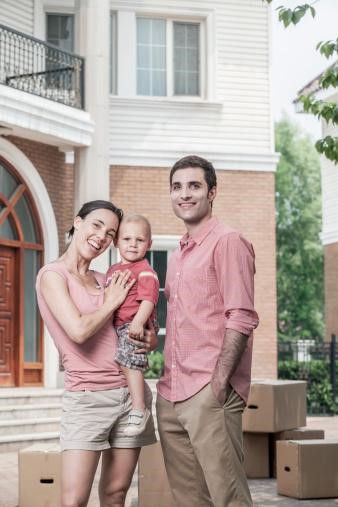 Here are five tips for buying a home for the first-time:
1. "Be realistic about what you can afford and what the home will look like within your budget. Don't expect a $150,000.00 home to have all the bells and whistles a $300,000.00 home does." – Susie F.
2. "Ask your C21® agent for a reliable & trustworthy lender to get pre-qualified before starting your house hunt." -Bill C.
3. "Get prequalified. Work with a REALTOR® to find a great home. Once you find a home you like, visit the neighborhood in the evenings and weekends to see what it is like when more people are around. Check with local police department to find out about crime rates in area. After you have been prequalified, do not do anything that will adversely affect your credit score. Then be prepared to sign and initial a lot of paperwork." – Audrey M.
4. "Find a GREAT CENTURY 21 Agent, get pre-qualified. Know what you're looking for, but be ready to give a little if need be on your home expectations list." -Lisa C.
5. "DON'T buy anything on credit until after you move into your new home." -Eric G.
For more great tips, check out our Facebook post and buying advice on our site. Buying a home is an exciting milestone in your life. We hope that these tips will help you find your perfect home!
Recommended Reading:
–What's the Right Home for You?
Recommended Resources: