When most of us build relationships with social media and texting, Erica Feidner prefers a different approach. Meet who Inc. Magazine has named one of the top ten salespeople of all time. She's the Founder of The Piano Matchmaker™ and has become known for her ability to match people to pianos.
In this first episode of The Relentless, Dr. Julie Gurner had the chance to ask the question we all want to know the answer to.
What's the secret to becoming one of the top sales people of all time?
For Erica, the word sale is considered a four-letter word. You might wonder how someone with a successful track record in sales, such as hers, can take that approach to something she does every single day.
It boils down to a fundamental philosophy she carries with her: she's not product first, she's person-first.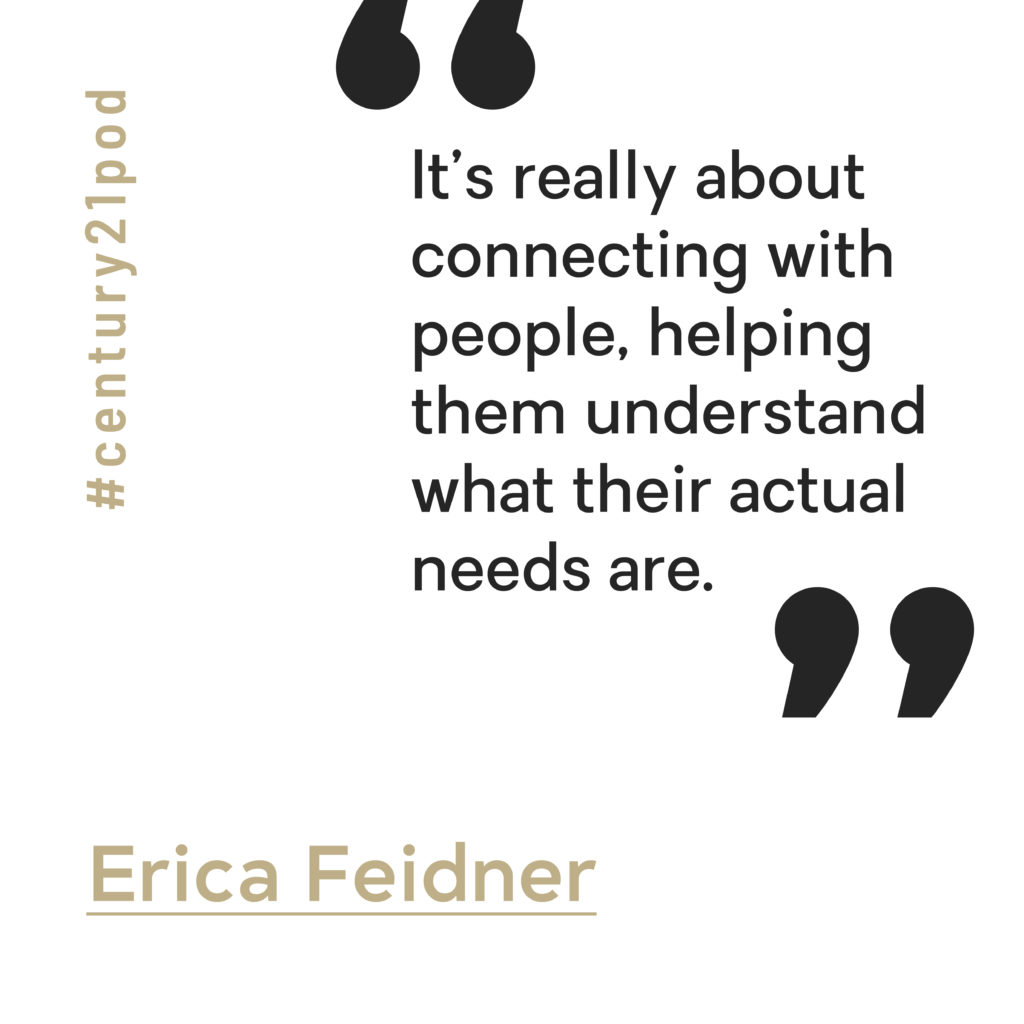 How can we improve on our approach to become better in sales by putting people first? Erica shares some of the strategies she uses that have helped her build genuine relationships with her customers.
Key Takeaways
Customize each situation. Every person and every sale are unique. It can become easy to develop a transactional system that works, but when you customize each touchpoint based on the needs of your client, you can create a unique and meaningful experience tailored to your customers that they will remember and appreciate for years to come.
Connect with people and build trust. Building relationships has been what Dr. Gurner calls, "the bedrock" of Erica's business. Erica does this successfully, buy taking the time to get to know each customer. Listening to your customers and getting to know them gives you the opportunity to build a connection that extends outside of the sale.
Develop a "person-first" approach. Erica believes that it's about more than just a sale. It's about understanding the needs of the customer to see if you can help. Traditionally, the salesperson works to make the sale and close the transaction. With Erica's approach, she understands that she may be able to help the customer purchase a piano or it may be something else they need. When it's truly about the person first, helping them becomes more important than closing the sale.
More from this episode
What makes a salesperson great? Erica's unique approach to sales and the customers she serves is extraordinary. What's an effective way for you to grow your referral market? Is it possible to transition from transaction to experience? How can you become a great salesperson? Listen to this 1st episode of The Relentless to find out.
Join the conversation.#century21pod