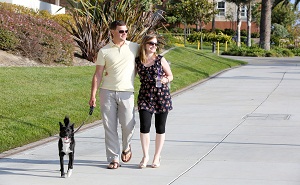 Did you know that neighborhoods filled with engaged homeowners have happier residents, less crime and more appeal for future homebuyers? It's true! Data from the National Association of Realtors suggests the more neighborly you are, the better suited your whole community will be.
With summer coming to an end, fall is a great time to check in with your neighbors. Here are a few ways to get involved in your own neighborhood:
Start a community message board on a site like Nextdoor or Hey, Neighbor!
Hold a neighborhood swap meet or block-wide garage sale
Plant a community garden or sign up for a community-supported agriculture group and have them deliver to your street
Set up a tool-sharing program or tool library
Organize a book, wine-tasting, walking or garden club
Mow your lawn, wash cars or throw a ball around in the yard before it gets cold out – getting active outside is a great way to bump into your neighbors
What have you done to get to know your neighbors?