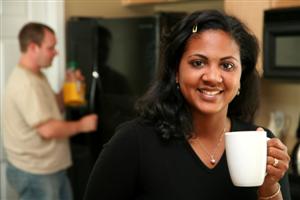 Getting pre-approved before you start your house hunt provides you with an edge over other prospective buyers, saves you time and can spare you the disappointment of falling in love with a home you cannot afford. First, there is a difference between being pre-qualified and pre-approved. Pre-qualification refers only to the amount for which you might expect to be approved, and is not an in-depth evaluation or your credit report.
Getting pre-approved is the next step and more involved, as a lender performs an extensive check on your financial background and current credit rating. The lender can tell you the specific mortgage amount for which you are approved and give you an idea of your interest rate.
Armed with the exact loan amount you will qualify for and the interest rate you can expect will save you and your REALTOR ® time by eliminating houses out of your price range. Also, when you do put an offer on a house your pre-approval letter gives you leverage over other potential buyers by showing sellers that you are a serious buyer with financial strength.