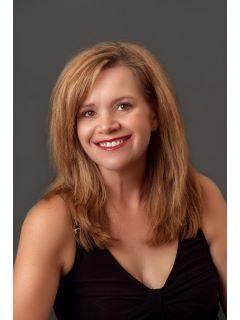 Languages:
English, French, Spanish
Personal Profile
I have lived in Indiana for more than 20 years and am proud to call it home! I was born in Michgan, spent my elementary years in Scottsdale, Arizona and made a brief stop in Milkwaukee, Wisconsin, before my family settled back down in Michigan and that is where I graduated high school. My college years were spent in Arizona.I graduated from Arizona State in 1986 with a major in Finance and minors in Economics and Spanish. This was a time that I will never forget with the TriDelts, Greek Leaders, Campus Service, and amazing friends. At the end of college, I met a Wildcat guy (University of Arizona) who later became my husband. In the time that we dated, we had to work through the issues of being HUGE rivals of two Pac-10 schools. After graduating college, we both worked in California; I worked in Northern California, while my husband, John, was in Los Angeles. Ultimately we found that if we moved to the Midwest, we could "cure" some of our undergraduate rivalry issues, so we made a move to Chicago while John completed grad school. In 1991, we settled down in Zionsville, Indiana. After moving, John started working for Eli Lily & Company and I began a Career in medical sales until 1996, when our third child, AnnCatherine, was born. I took some time off and in 2004, I decided it was time to go back to work; this is when I made my move to real estate.

John and I are proud parents of four living children. Our oldest, Tim, is a junior at the University of Georgia, and we do not get to see nearly enough of him. He is active in his fraternity, Phi Delta Theta, the club crew team at the university and this past summer, he worked at the Brazilian Consulate. Our oldest daughter Lillie is a senior at Zionsville Community High School. She is busy with many things including playing varsity tennis and making college decisions. Our daughter AnnCatherine is a freshman, also at Zionsville Community High School. She is a cheerleader and a tennis player, which is pretty impressive because she has Down Syndrome and must overcome many obstacles to do what she does. Our youngest, Mari, is a seventh grader at the International School of Indiana, where our two also attended all the way through middle school. Mari is also a tennis player and has been involved in basketball. We love the culture at the International School, as well as the people, academics and the fact that our children are trilingual by the time they go to high school. We have also had an amazing experience with the Zionsville schools and cannot say enough about their academic support that we've received for our AP scholars as well as for our special needs child!

I am fluent in Spanish and think I am Latina. I have had the honor of being a part of a Presbyterian Church plant in the Yucatan Peninsula of Mexico for several years, and I have loved every minute of it! Not only am I fluent in Spanish, but I can speak enough French to be dangerous! I enjoy using my language skills "for good and not evil" by teaching Spanish home buying classes to first time homebuyers.

Although Indiana offers me neither the mountains of Colorado for skiing, nor the beaches of South Carolina, it is my home and I am proud to call it that!

I chose real estate because it is a privilege to help people reach their goal in what is the single, largest financial transaction that most people undertake. It takes expert negotiation, finesse, sensitivity, and a deep understanding of the local market. I enjoy being "an expert" in these abilities and using my talents to help others reach their goals.

I chose Century 21 because it is home. When I went to real estate I wanted to work with the best in the business. Century 21 Scheetz in Indiana has a phenomenal reputation and is led by respected, seasoned brokers. Century 21 itself, is respected and known both nationally and internationally. Their web presence offers both sellers and buyers advantages that other brokerages can not offer.