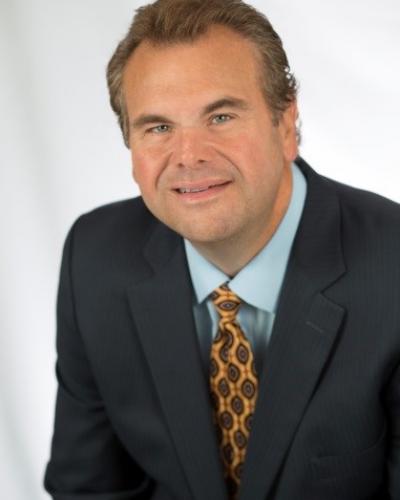 Greg Sexton
Chief Operating Officer
For Greg Sexton, the key to defying mediocrity within the real estate industry is accountability from the top down. Appointed Chief Operating Officer of Century 21 Real Estate LLC in September 2020, Sexton knows that the high expectations we drive agents to deliver to home buyers and sellers are the same expectations they should expect from their brand leadership. His priority as COO is to ensure CENTURY 21 delivers a value proposition that helps its affiliated companies and agents differentiate themselves from the competition. 
"The key for an agent to differentiate themselves and deliver an extraordinary experience is actually simple – communicate, communicate and then over communicate to your home seller or buyer," says Sexton. "The number one reason real estate agents receive negative surveys from their clients is simply a lack of communication. Bottom line, go the extra mile and over communicate through the entire home buying and selling process and you will have a client for life!"
Sexton has spent over two decades with Anywhere Real Estate (formerly Realogy Corporation) serving in a number of roles, including Senior Vice President, Broker Services for CENTURY 21, where he oversaw the consulting, sales and service efforts of the brand's broker services teams, and as Senior Vice President of Operations for Coldwell Banker Residential Real Estate LLC and Coldwell Banker Commercial, where he oversaw the technology, learning, finance, field servicing and administration departments for the organization. Prior to these positions, he served as Senior Vice President for Coldwell Banker Commercial Franchise Sales, where he developed a true passion for Mergers & Acquisitions. That experience allowed him to work directly with franchisees helping them grow by acquiring competitors in their markets.
Sexton served as Chief Operating Officer for Century 21 from 2013-2017 before taking on the role of Chief of Business Services for Realogy, the brand's parent company.  Upon returning as COO for CENTURY 21, Sexton now leads the company's domestic and international operations, including the brand's industry-leading platform of tech tools and apps, learning and data-driven products that C21® affiliated sales professionals leverage to better serve their customers and clients. In addition, he oversees the organization's real estate field servicing staff to ensure that it is committed to elevating service quality and efficiencies as well as building long-term relationships with the C21® System's broker network.
Sexton has received numerous awards in his leadership roles at Realogy, including The Chairman's Award for Franchise Sales in 2001 and 2002, and Regional Vice President of the Year in 2001, 2002 and 2003.
Sexton received a Bachelor of Arts in Business, Communications and Journalism from Lipscomb University. The father of two currently resides in Nashville, TN with his wife and dog. During his off time, you'll find him enjoying landscaping or serving as a basketball announcer at his local High School.